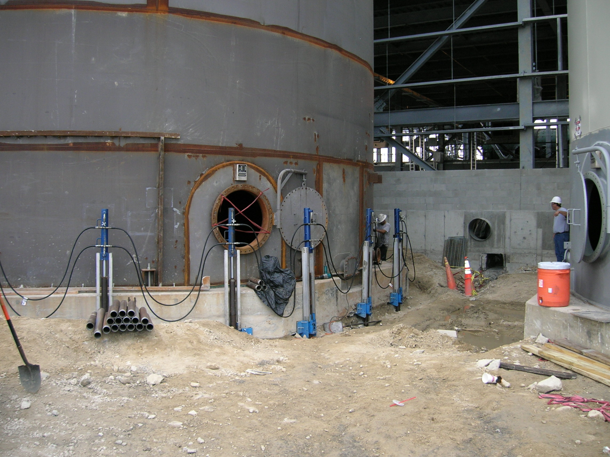 Push Piers are underpinning piles that utilize the dead weight of the structure as reaction to advance their installation.  Push piers are three inch diameter steel pipe sections that are "pushed" into the ground  via a hydraulic jack.
The jack is mounted to a steel frame that is supported by a steel bracket permanently connected to the foundation. The pile is advanced by extending the jack, pushing the pile into the ground as the frame and bracket use the dead load of the structure as resistance.  As each section is installed a new section is added until adequate resistance at depth is measured.
Once the pile is terminated, it is permanently secured to the bracket supporting the foundation against further settlement.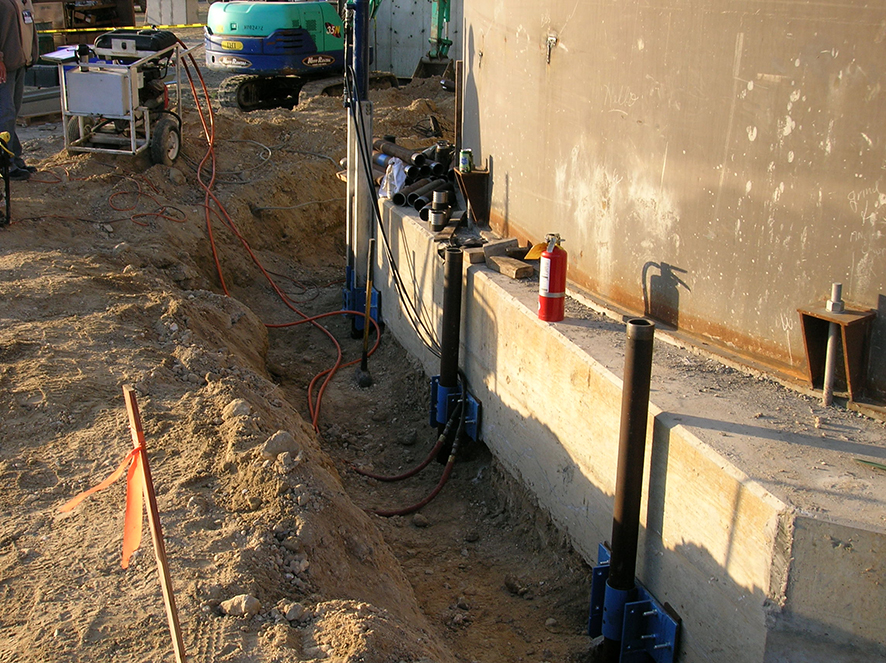 Applications
To support existing foundations due to additional loading, failure or adjacent excavation.
Construction Advantages
No need for  additional concrete tie-in work

Can be installed in restricted access conditions

Capable of restoring settlement (uplift) of the foundation.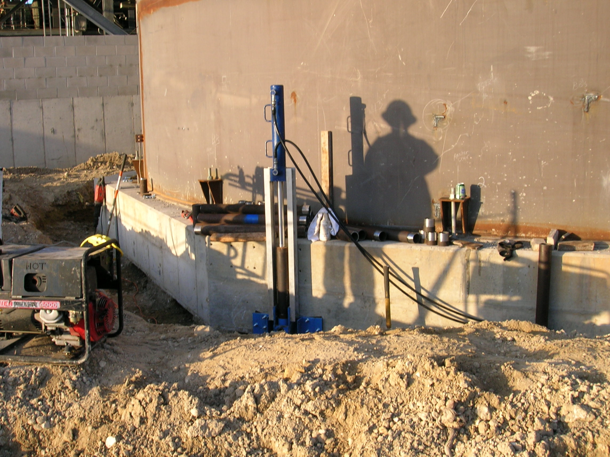 What to expect
Designed by Earth Tech

Excavation to expose the foundation

Monitoring of the structure during installation and leveling