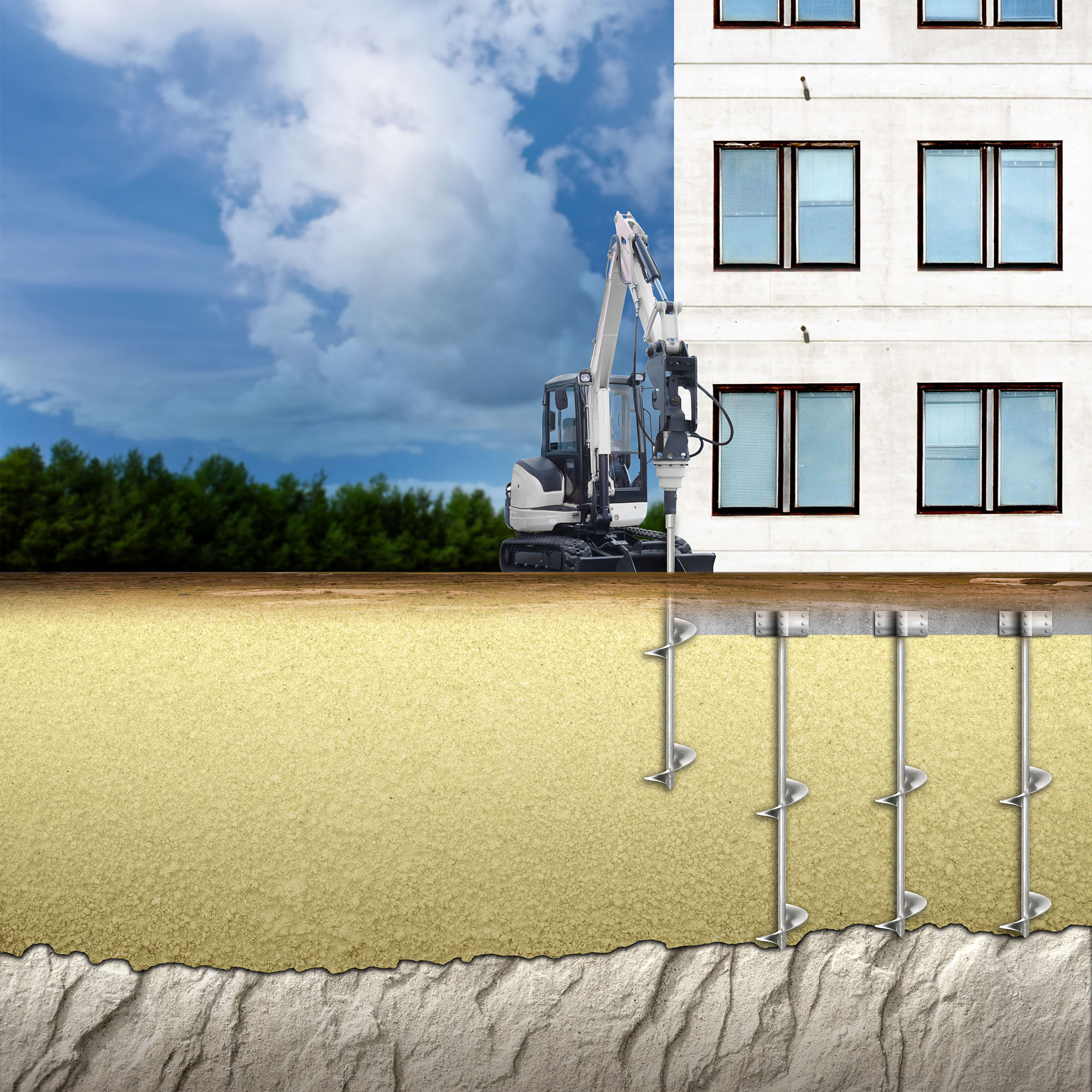 Helical Piles are steel pipe or bar with welded flights.  The helical is rotated into the ground by a hydraulic drill rig.  Once installed to a certain depth and torque the pile can resist loads upon its flights in both compression and tension. Helical piles come in variable sizes and capacities to fit the need of many applications.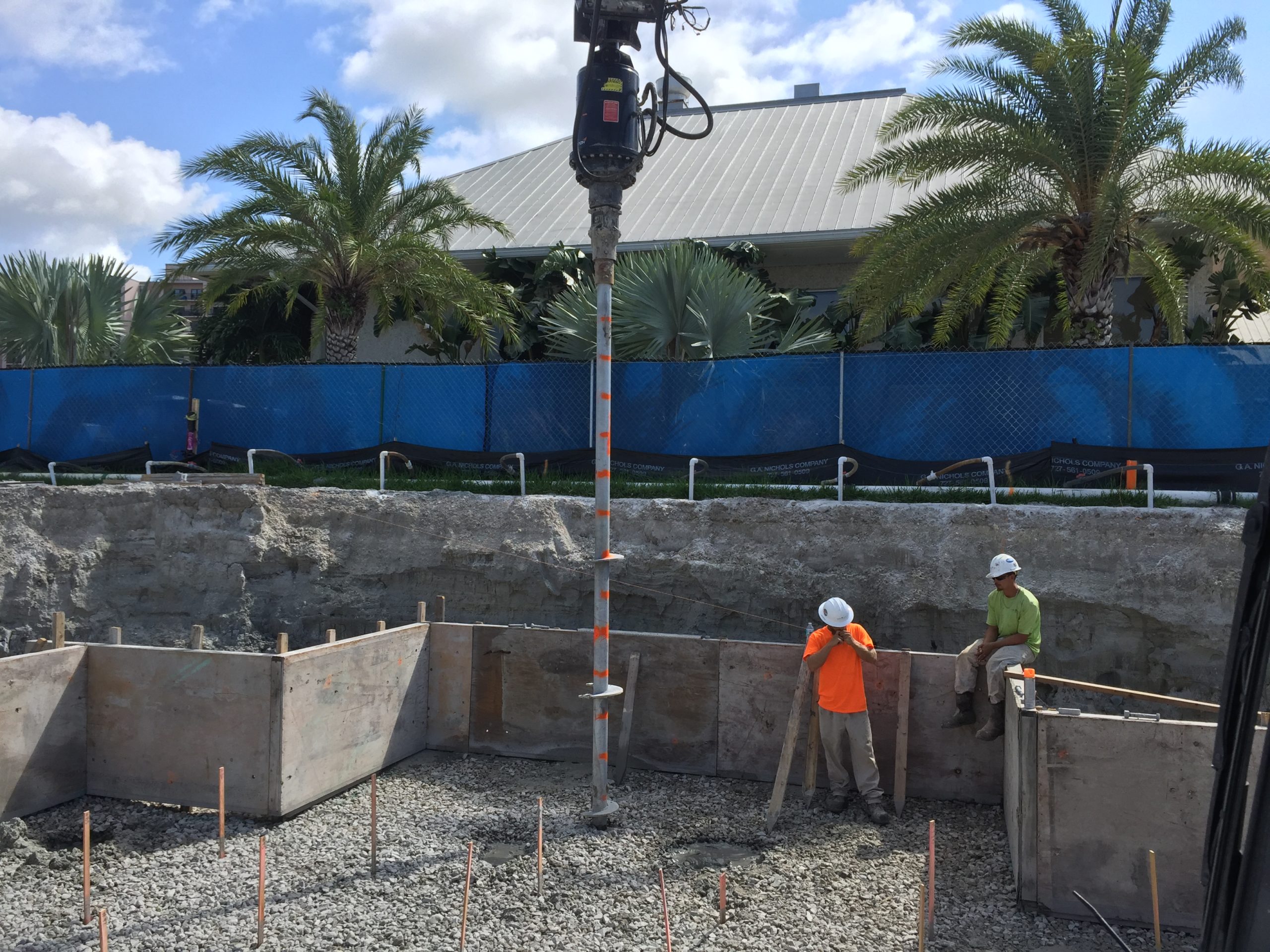 Applications
To support foundation loads (compression and uplift) in instances where piles are needed but traditional piling cannot be installed.
Restricted access, low head room, interior applications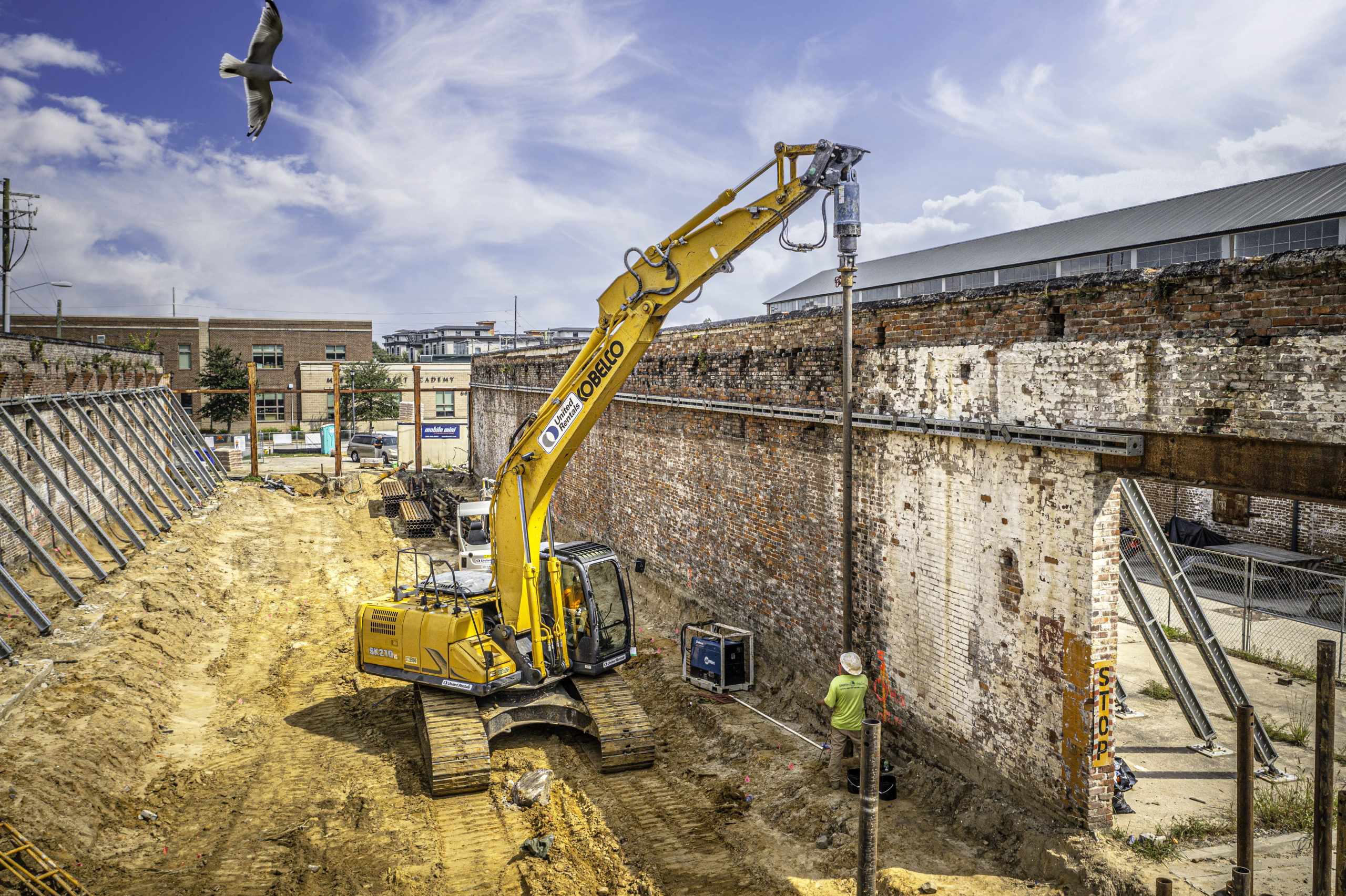 Construction Advantages
Quick installation.
Limited site impact.
No spoils.
Can be removed if needed.
No set time, can be loaded immediately after installation.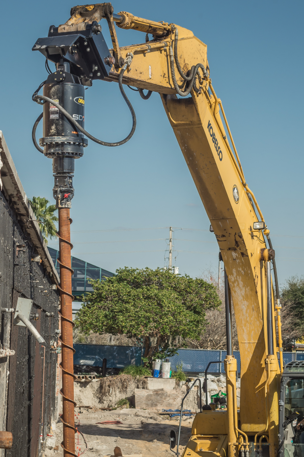 What to expect
Pile design by Earth Tech.
Pile load test to confirm design capacity.
Pile tie-in and concrete cap will be needed.